Natural Language Group (NL)
A study group in natural language processing research field, including machine translation and information retrieval.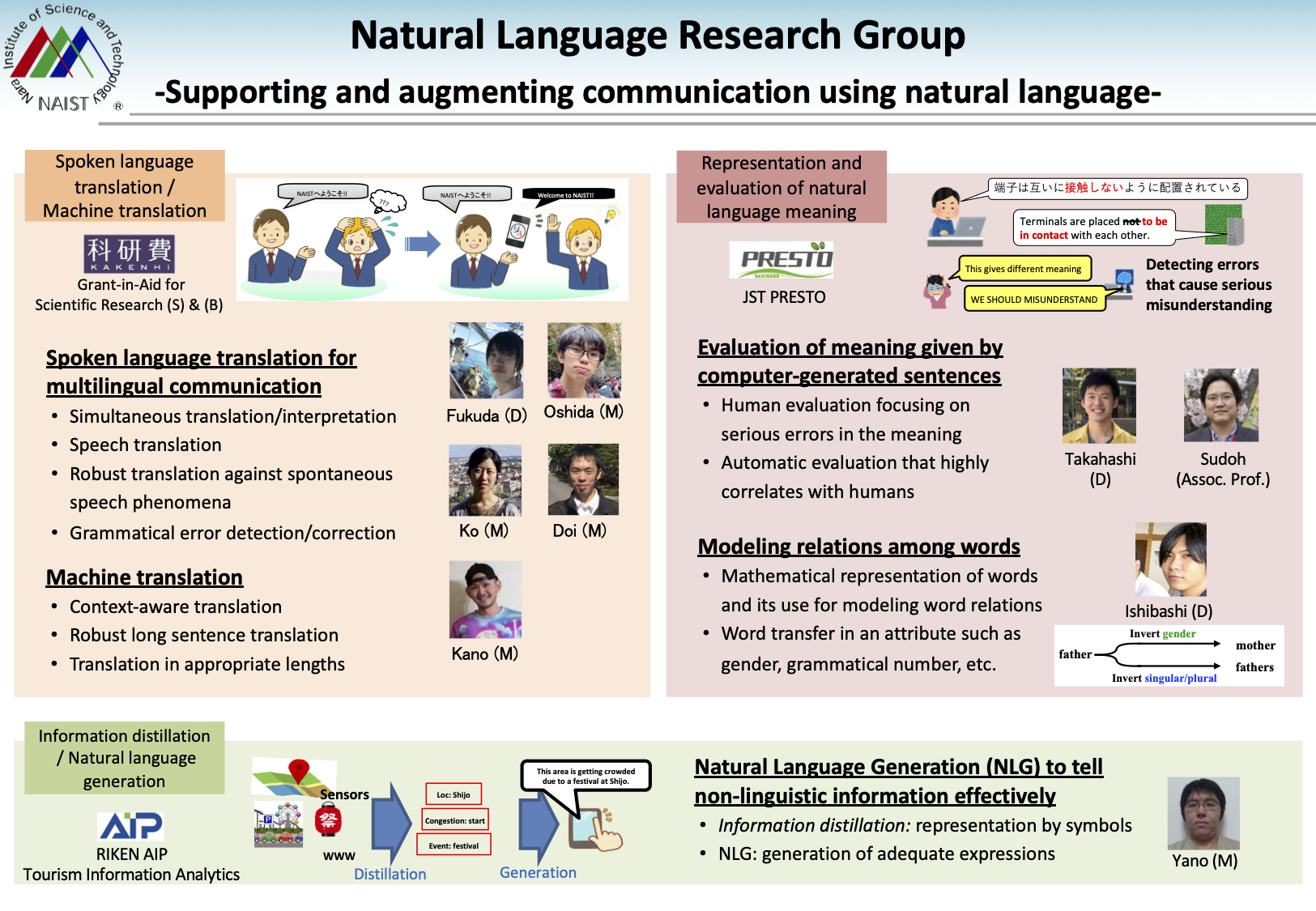 Dialogue Group (SD)
A study group in dialogue research field, including dialogue management and Q&A system.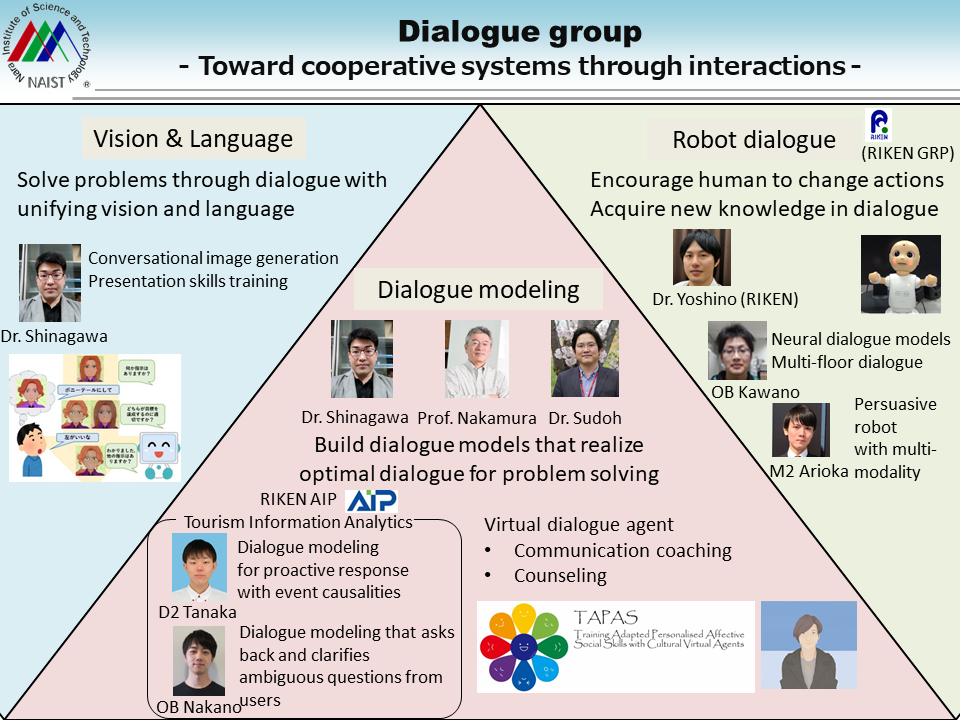 Speech Processing Group (SP)
A study group for students in speech recognition (multilingual, emotion, noisy environments), speech understanding, speech summarization.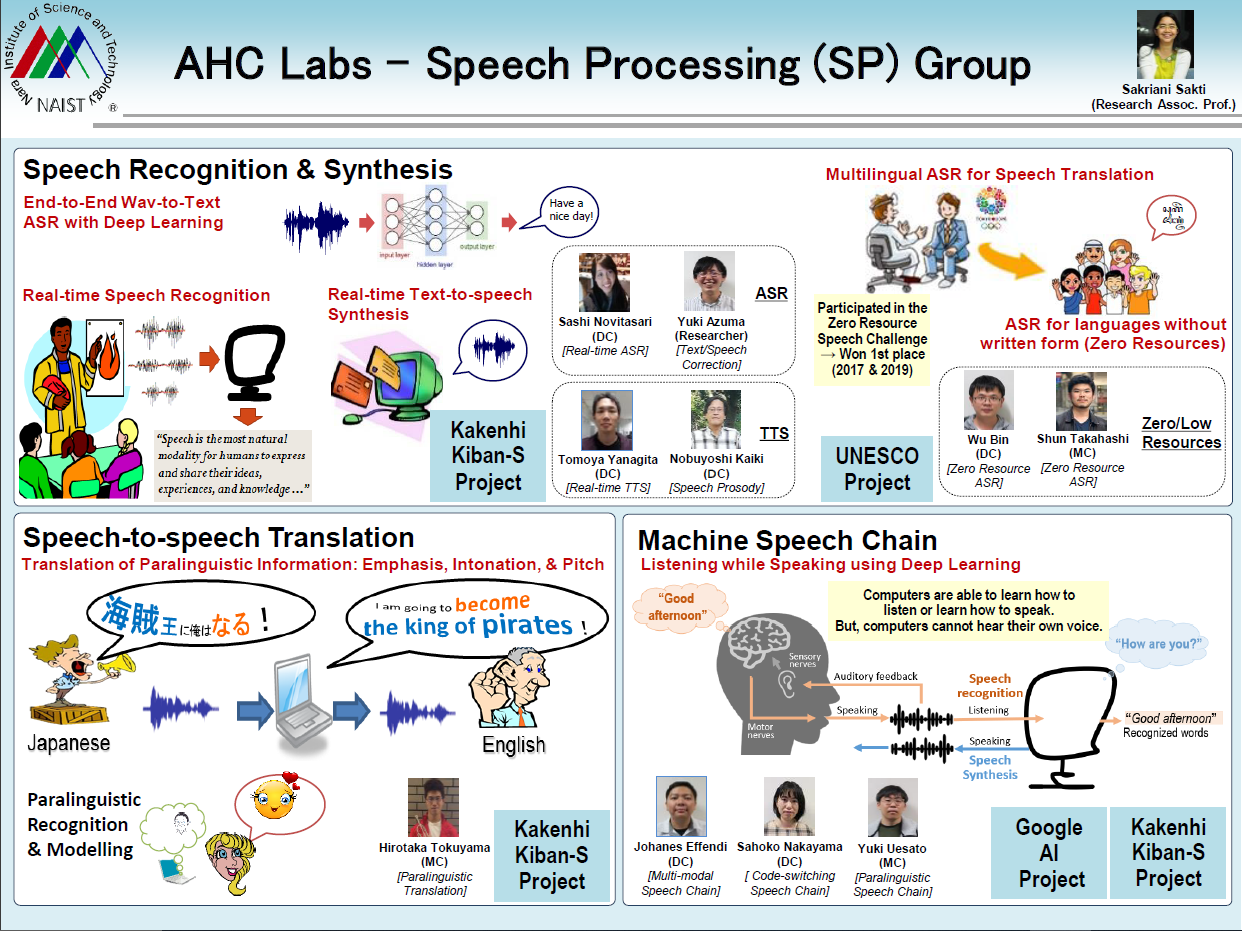 Cognitive Communication Group (CC)
A study group in cognitive communication research field, including human brain analysis and non-verbal communication.